This Student Residence, owned by Hines Italy, is located a few steps from the new Bocconi campus. It hostes about 600 beds on 10 floors for a total of 22,000 square meters.
This project represents the vanguard of a new type of accommodation facilities dedicated to students, integrating services and sharing areas.
Cesare Roversi took care of the supply of all custom and standard furnishings, including upholstery, present both in the rooms and in the common areas.
Bedrooms
The furniture of the rooms are characterized by elegant neutral colors embellished with a touch of Cherry wood essence and colored cork paneling that make brighter the rooms.
Common Kitchens
The large and bright rooms of the common kitchens are characterized by furnishings that reflect the shades of the rooms, with colored seats and modular sofas.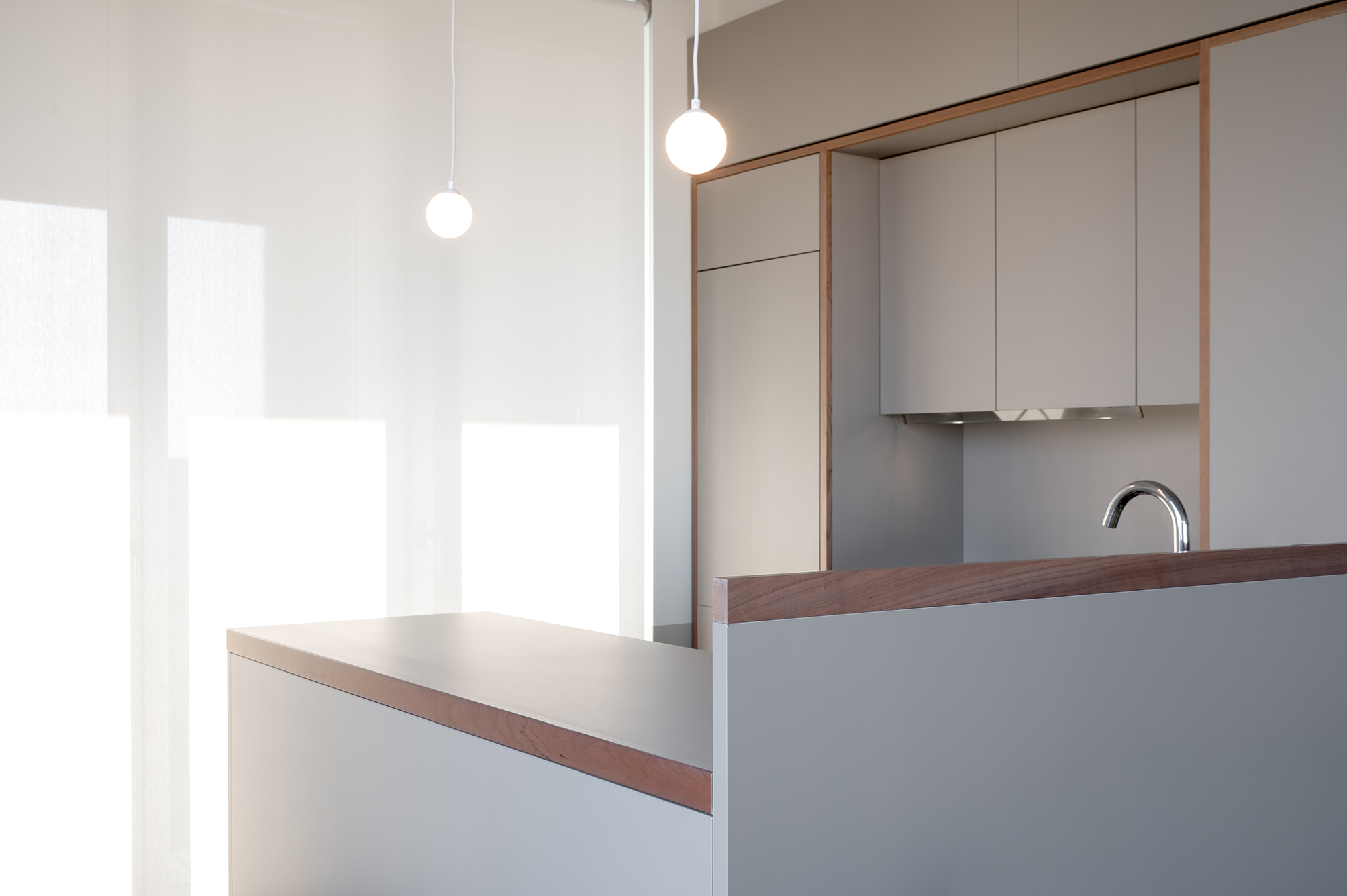 Hall
The entrance hall is characterized by furniture made by cherry wood veneer combined with cherry wood paneling and colored felt.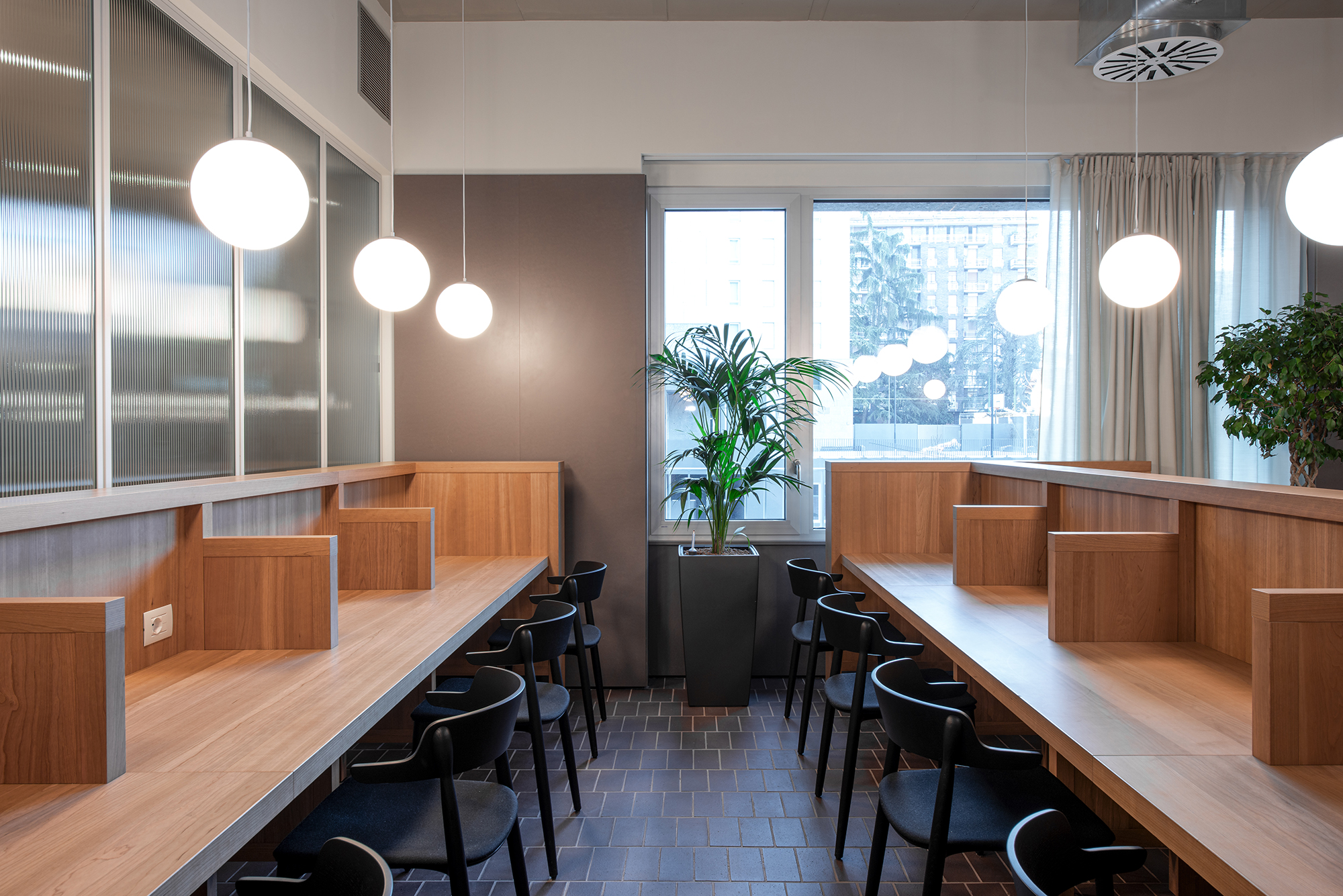 Study Rooms
In the building there are two study rooms and a reading room which are characterized by upholstered benches veneered in Cherry wood and counters with study stations and integrated lighting.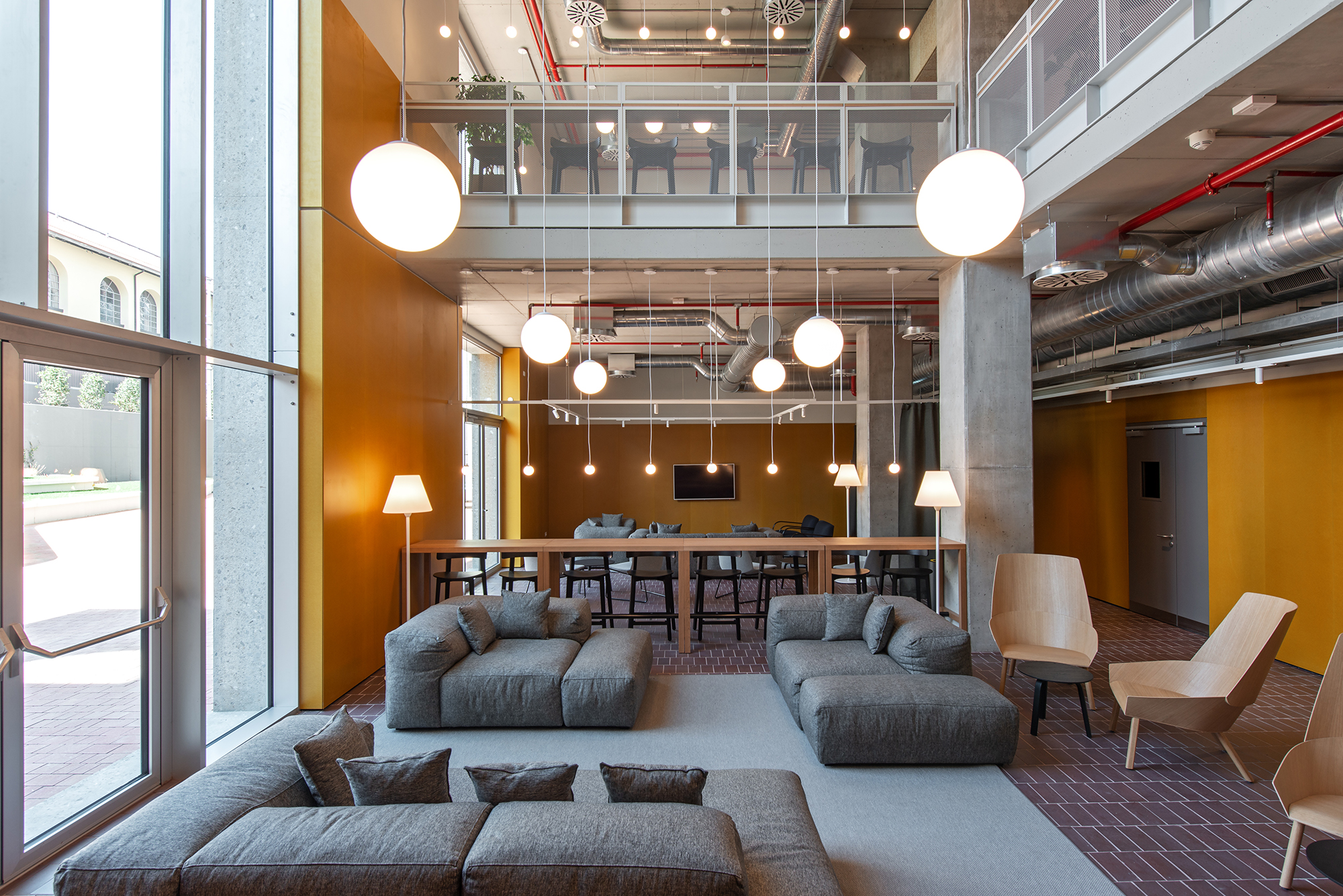 Activity Room
There are 4 rooms dedicated to guest services: Games, Gym, Cinema, and Multipurpose. They are all characterized by MDF and felt paneling in primary colors and furnishings and seats, upholstered or not, which make the environment dynamic.