"Concrete dominates the project, it dictates geometric patterns and colors that are in balance with the agricultural landscape. Collaborating with the territory, the materials and shapes create a real architecture for logistics, a sign and not an outrage" Alfonso Femia
Hall
The entrance hall is characterized by a reception desk made up of elements in natural oak and covered with a grè stone. The counter develops into a wall equipped with a bench with custom-made padded cushions and wardrobes.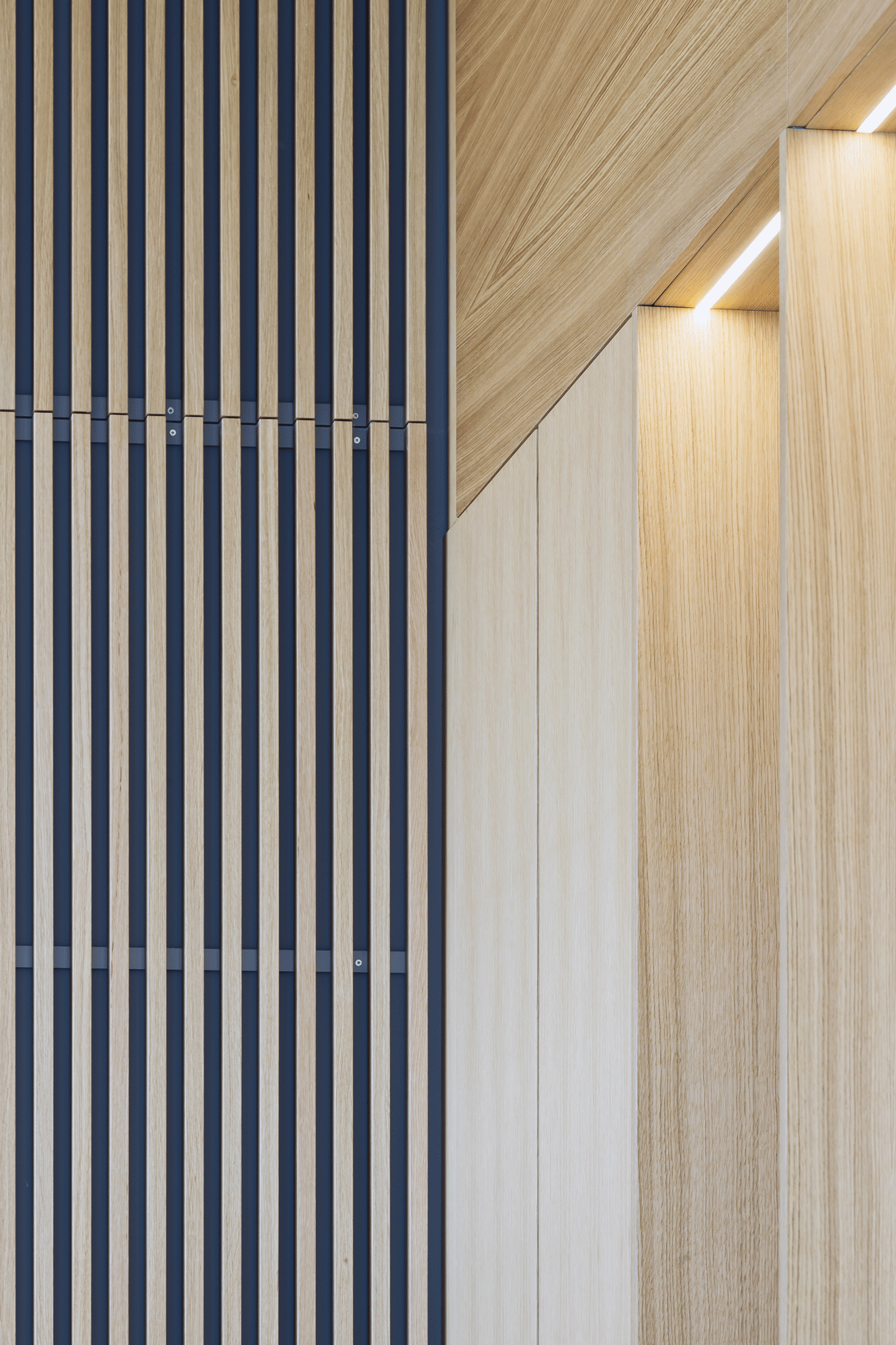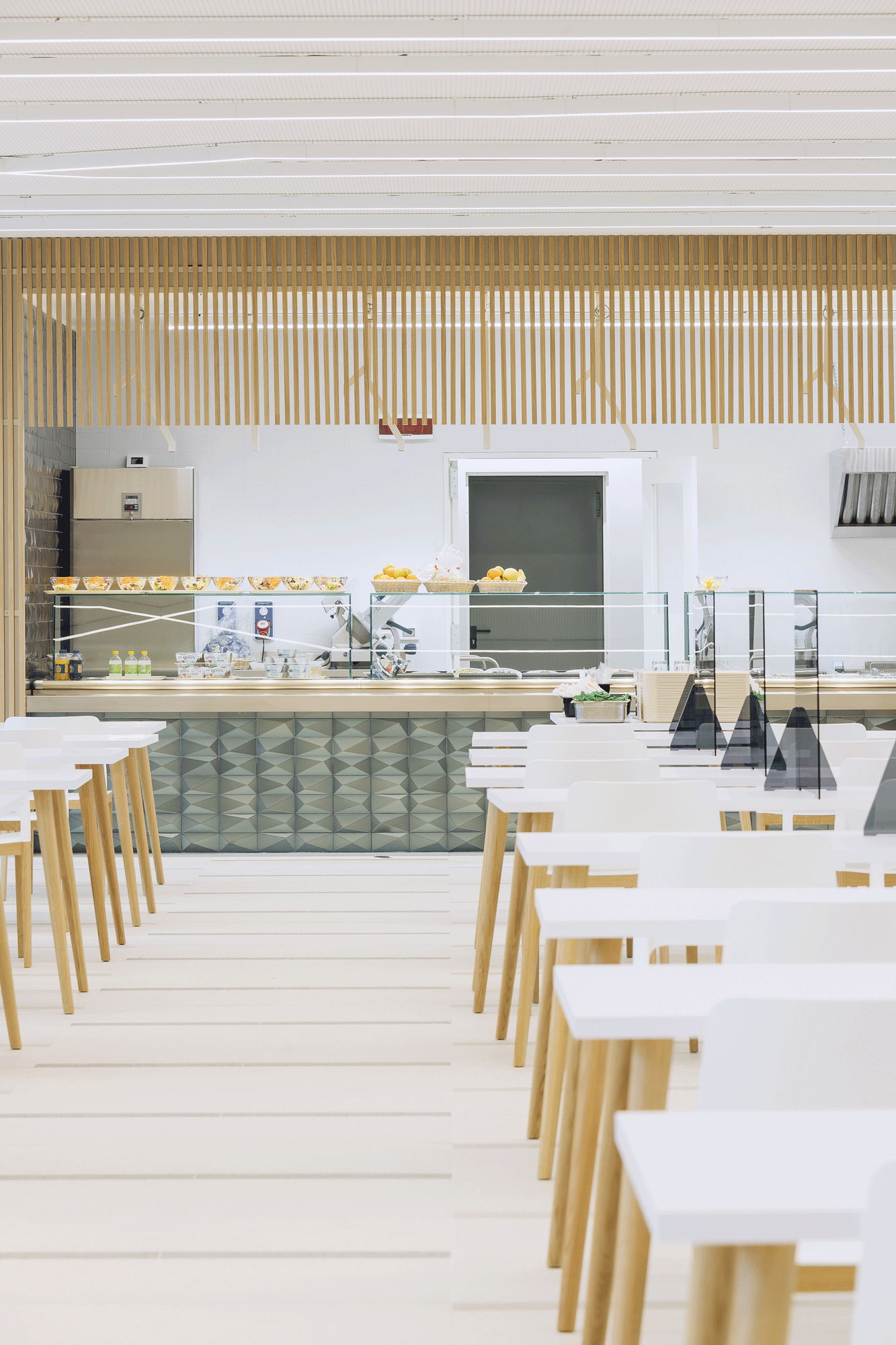 the canteen
With the additional rooms, a company (internal?)canteen has been added on the north side overlooking the terrace towards the castle of Marostica. The space is characterized by elements in natural oak, including the strip dividers that create magnificent plays of light. The service counter is also covered with oak paneling.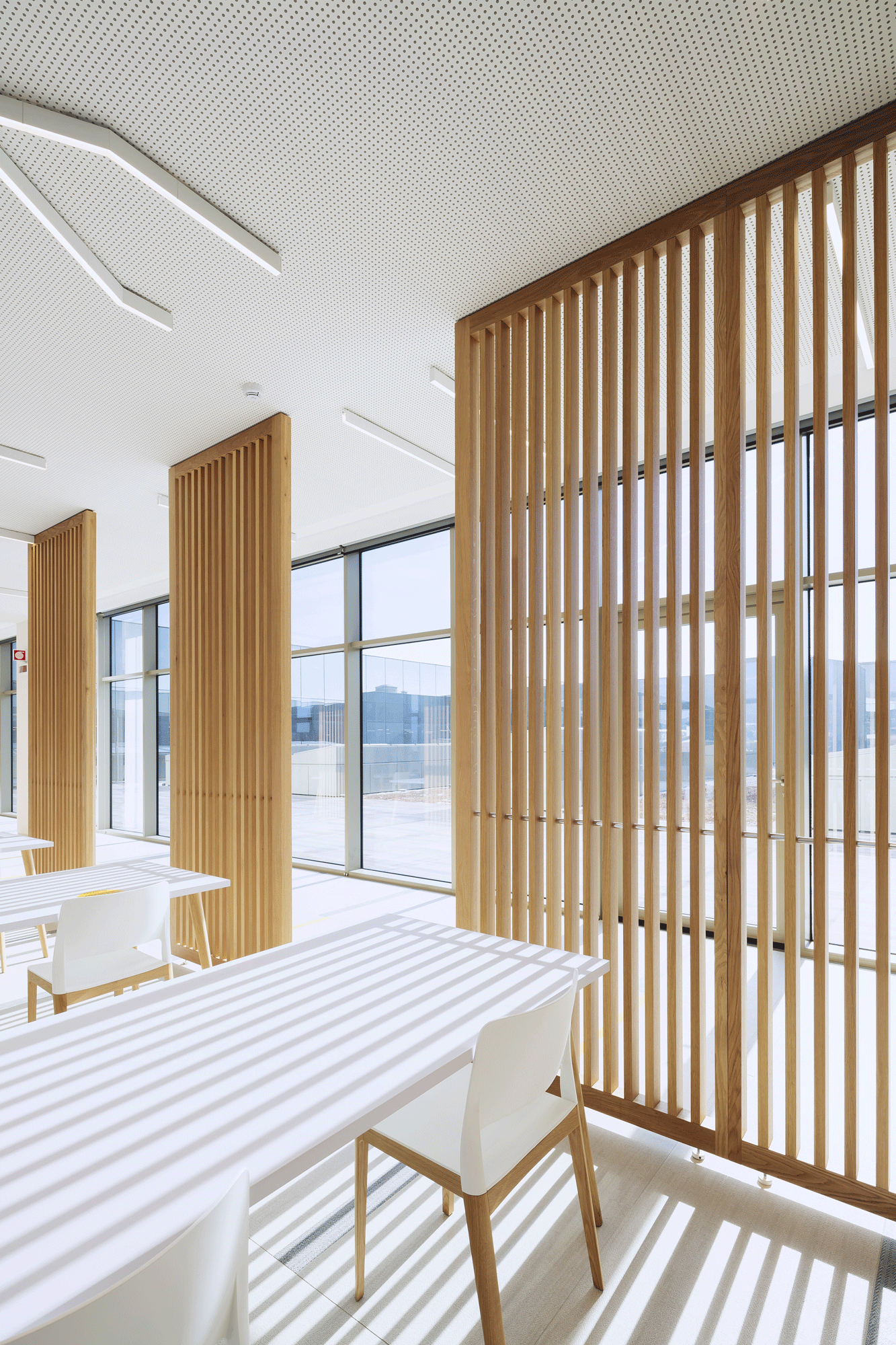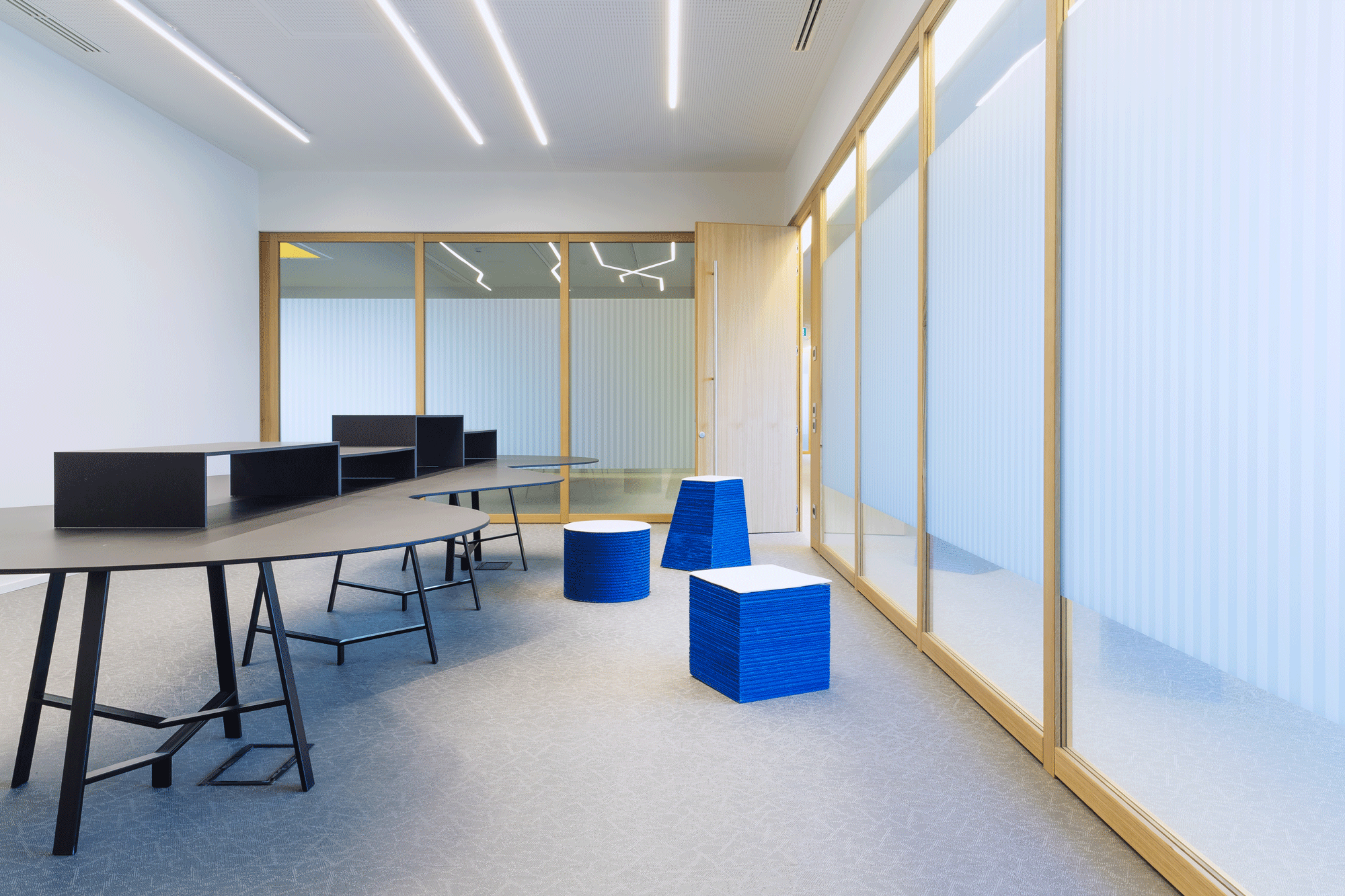 The meeting areas
All interiors are characterized by natural tones, in particular by oak wood: the strip paneling that surround the service block and the frames of the meeting room's glass walls.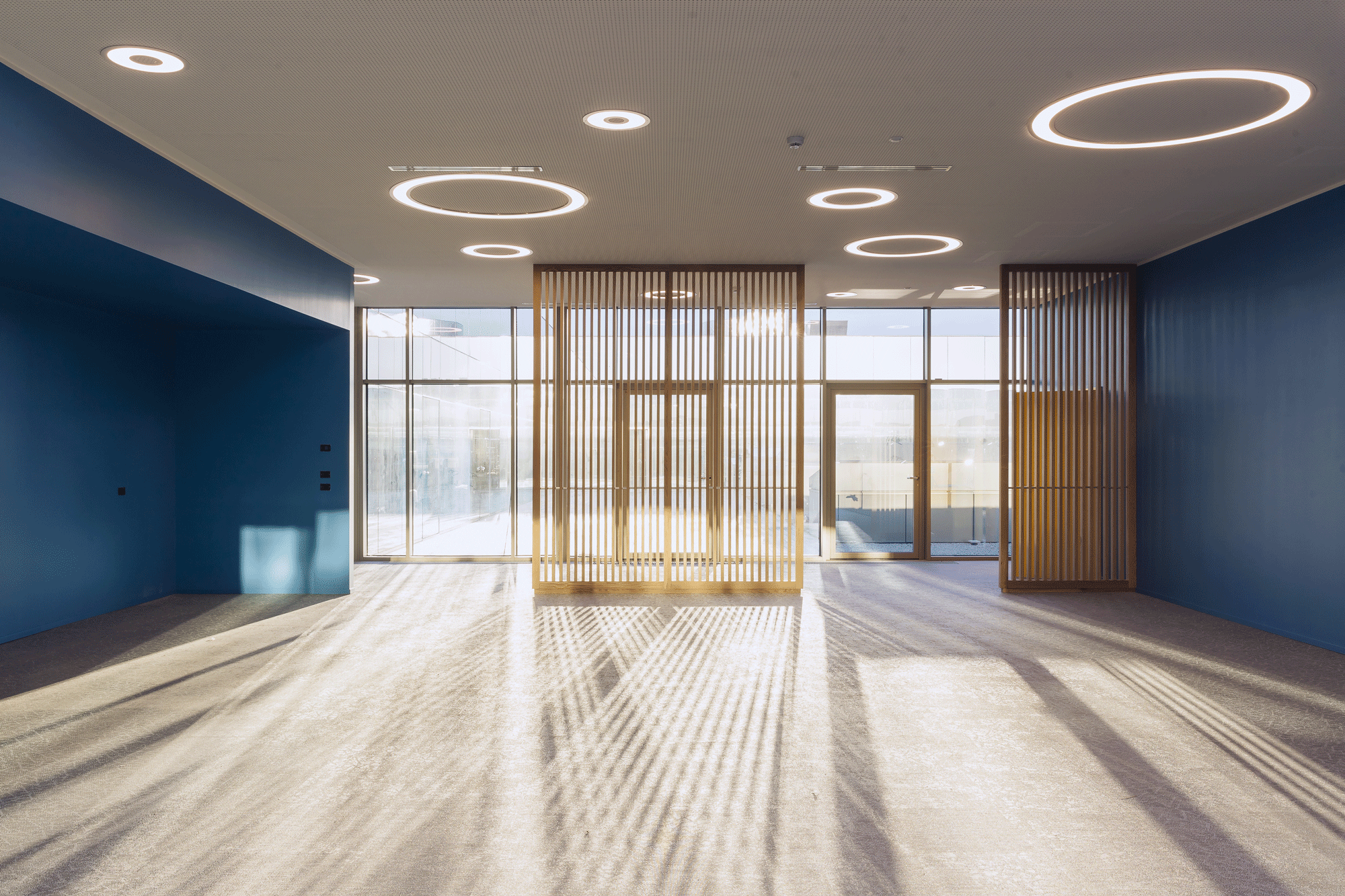 As in the canteen spaces, throughout the project the Atelier (s) Alfonso Femia studio has given great importance to the light that enters through the huge windows and creates a play of shadows through the slatted booths.